Tattersalls brings back Guineas Breeze-up
TATTERSALLS will reinstate the Guineas Breeze-Up Sale next year and will add a session for horses in training. The sale, named the Guineas Breeze-Up and Horses in Training Sale, is scheduled for May 4 with the breeze on the previous morning on the Rowley Mile.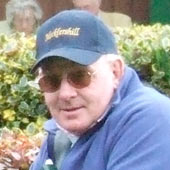 Willie Browne: "Tattersallsknow what they are doing"
This year, Tattersalls dropped the Guineas breeze-up with Tattersalls Ireland staging a breeze-up in its place. The Fairyhouse sale was one of the quieter breeze-ups of the year, achieving a top lot of €45,000 and average of €8,591. The clearance rate was 55 per cent. By contrast, Tattersalls' flagship breeze-up, the Craven Sale, returned an average of 71,313gns.

Willie Browne, whose Mocklershill Stables topped all of Britain and Ireland's breeze-ups this year bar the Tattersalls Ireland sale, was unsure of the benefits of bringing back the Guineas breeze-up.
He said: "There are people who will think that bringing back the sale is a good thing, but I'm not in favour of it. We're inundated with breeze-ups. I didn't think there was room for two sales so close together, but Tattersalls know what they are doing. My job is to sell them and their job is to provide the facilities to sell.
"Tattersalls Ireland didn't work and was never going to work. I'm not mad about the idea, but it's a sale so we'll support it.
"The Craven sale has a great name and people were travelling from all over the world to buy horses. I'd be concerned as to how bringing back the Guineas sale will affect the Craven sale. My concern is where they are gong to get the horses from. People don't have the confidence to spend as much money on horses for the breeze-ups as they used to."
Fellow breeze-up consignor Emma O'Gorman commented: "We have always been supporters of the Guineas Breeze Up and the addition of a horses-in-training session will add further appeal to the sale. There have been some smart performers come out the sale in recent years andwe will be looking to send a quality consignment next year."
Tattersalls chairman Edmond Mahony explained the move. He said: "The Tattersalls Ireland Breeze Up did not manage to replicate the appeal of the sale it was replacing and feedback from our vendors indicates that they would like to see the Guineas week fixture at headquarters rather than at Tattersalls Ireland."