Brown appointed as Fasig-Tipton Euro rep
PROMINENT US sales agency Fasig-Tipton have expanded their presence in Europe with the appointment of Newmarket-based agent Richard Brown as an European representative.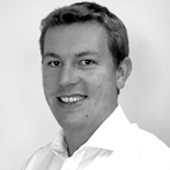 Richard Brown: "a privilege to be involved with Fasig-Tipton"
PICTURE:
Blandford Bloodstock
Through his role as a partner with Tom Goff in Blandford Bloodstock, Brown is a regular face on the worldwide auction circuit, something which will remain unchanged by his new role.
"On both the buy andsell side of the US auction equation, Europe plays a vital role," said Boyd Browning, president of Fasig-Tipton. "Richard has already developed unique clients, particularly with a younger generation of Thoroughbred players. He also has his finger on the pulse of emerging markets around the world.
"We are very excited to welcome Richard to the Fasig-Tipton team. He will work with Terence Collier (director of marketing) to ensure a high level of contact and service for this important, expanding clientele."
Brown added: "It really is a privilege to be involved with such a forward-thinking sales company as Fasig-Tipton. I am greatly looking forward to assisting the company as it further develops its presence in Europe, particularly in building relationships with European vendors and purchasers."