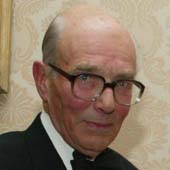 Former chairman: Michael Watt
Death of former Tattersalls chairman Watt
FORMER Tattersalls chairman Michael Watt has died at the age of 77.
He was a pivotal figure at Tattersalls before his retirement in 1993 and was described by his cousin Todd, a director at the sales company, as "an extremely respected auctioneer."
Watt oversaw the development of the Fairyhouse sales complex in Ratoath, from where Tattersalls Ireland today operates. He was also quick to recognise the role that Tattersalls had to play in an increasingly global bloodstock market.
Read more inFriday's Racing Post - download the NEW digital newspaper from 3am or buy it as a PDF from 9am